PEP exceeding £2m is the new virility benchmark for magic circle firms. It has been a 'perfect year', but how long can the beanfeast continue?
Newly publicised earnings figures show it would now take a junior barrister in criminal defence an average of 125 years to earn as much as a Macfarlanes partner pockets in just one.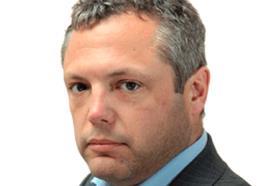 That is to compare 'apples and pears', at least to an extent. But one thing is irrefutable. The rewards ultimately on offer at the former do increasingly little to commend a career in the ranks of the latter. Aspiring lawyers are going to need a real vocation to do crime after slogging away at that Oxbridge degree. £50,000 a week is a Premier League salary – literally and metaphorically.
Most top-30 firms have now published their 2021/22 trading figures (see our live and updated annual results table). They demonstrate that the earnings gulf between the rarefied ranks of the City behemoths and the bulk of the profession has never been greater.
Average profit per equity partner is rising at a rate to keep pace with inflation. And £2m is the new virility benchmark for PEP among the magic circle and other members of the crème de la crème. PEP exceeding £1m has become the new benchmark for the next tier down.
More instructive, perhaps, is to go back further than a year. At Clifford Chance, for example, average PEP has doubled in a decade. At Macfarlanes, PEP has doubled in just eight years. These eye-watering increases help explain the rapid inflation in NQ pay. Money just isn't a problem.
Can the beanfeast continue? Tony Williams, principal of legal consultancy Jomati and himself a former managing partner at Clifford Chance, describes 2021/22 as 'almost a perfect year' for this cohort.
'Activity levels were high so chargeable hours were high, top-end clients were much more focused on getting deals done rather than the cost of the legal fees,' he said. 'Generally, firms were able to significantly increase their charge-out rates and most [also] achieved higher realisation, [that is to say] less writedowns or writeoffs.'
Firms were helped too by the continuation of working from home and the much-reduced level of business travel, savings that went straight to the bottom line.
But Williams added a note of caution: 'The outstanding success of a relatively small number of firms primarily in the City is not representative of the whole sector. Celebrations may be short lived at a geopolitical level and in relation to interest rates and money supply; dark clouds are massing which could significantly slow business activity over the next year.
'The current disruption to supply chains and record high energy prices are also likely to put a strain on a range of clients. For law firms the significant increases in lawyer salaries give them far less flexibility if activity levels do reduce.'