As the pandemic moves legal education out of the classroom and into the ether, aspiring lawyers also face an uncertain career path. But could online learning offer enduring advantages?
Advocacy exams are strange things. To pass, students must swot up on a fictional case, don a suit and cross-examine a jobbing actor. Most years, the performance takes place in a classroom, under the watchful eye of an examiner.
The exams are even stranger this year as candidates have been forced to take them at home, firing questions at a computer webcam. Then again, students are increasingly accustomed to turning their bedrooms into exam halls. Since lockdown began in March, almost all legal assessments have migrated online.
Not everyone has welcomed the change. Last week, students challenged the Bar Standards Board's decision to deliver written exams remotely, claiming it discriminated against those with poor internet links and shared houses, as well as carers, disabled students and women on their period. Under current arrangements, invigilators will be able to terminate assessments upon hearing noise and breaks are not allowed.
Solicitor exams have also experienced teething problems, with one Legal Practice Course (LPC) assessment shutting down after 40 minutes and reports that anti-cheat devices are causing computers to crash.
Measures that are thrown together quickly often encounter problems, and both regulators have endeavoured to put students' minds at rest. However, once exam season is over, junior lawyers will face even more uncertainty.
New trainees at Irwin Mitchell have seen their start date pushed back from August 2020 to February 2021, while a host of summer vacation schemes – which often lead to job offers – have been cancelled. Even firms which are taking trainees as normal, such as Slaughter and May, Norton Rose Fulbright, Freshfields and Eversheds Sutherland, are unsure whether their physical offices will be open in August.
'Lockdown has revealed huge potential benefits for young lawyers in terms of their upskilling and training'

Dr Giles Proctor, College of Legal Practice
Meanwhile, the Junior Lawyers Division said trainees across the country are being placed on furlough with little clarity about how this will affect their qualification date. Trainees who qualify this year do not know if there will be jobs available in their areas of law.
Aspiring barristers face a different challenge. Last month the Bar Council announced that its annual pupillage fair in October will take place entirely online, with 'more students than ever expected to attend as a result of the move to a virtual format'. The council is right to expect more students – but the increase might not be a result of the convenient online set-up.
This year, 2,142 people applied for 206 pupillages through the Bar Council's portal system. Since lockdown, 19 pupillages have been withdrawn and a further 16 decisions have been deferred until later in the year, leaving just 171 offers on the table – and even more applicants than usual without a job. Most of these candidates will apply again next year alongside a new cohort of students, making 2021 even more competitive.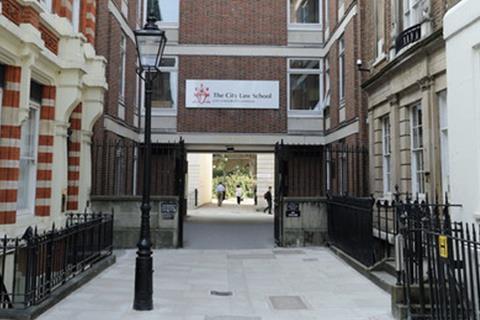 Nicholas Vineall QC, chair of the Bar Council's education and training committee, is optimistic, however. 'We are pleased that the number of pupillages offered through the pupillage gateway has held up as well as it has done,' he said.
'There will inevitably be some reduction in the numbers of pupillages and that will add to the intensity of competition, but it is possible that, especially once the criminal courts reopen, some of those who have at the moment deferred a decision on whether to offer pupillages will decide to recruit.'
Some commentators hope that the pandemic will change legal education for the better. Dr Giles Proctor, chief executive of the College of Legal Practice, said lockdown had revealed 'huge potential benefits for young lawyers in terms of their upskilling and training'. Well designed online tools are 'very powerful' he said – and could eventually result in cheaper university courses.
In the short term, Proctor said online lectures could be here to stay, but smaller tutorials will 'quickly go back to face-to-face'. Universities will want to use their extensive campuses, he said, and assure students they are getting value for money. Indeed, universities themselves may lack the funds to develop online courses, particularly when faced with a potential slump in overseas students. City Law School confirmed it would continue in-person teaching as soon as it is safe, while BPP said classes in September would take place online if a face-to-face option is not feasible.
As for assessments, Proctor suspects students will be back in exam halls as soon as they are safe. For some, this cannot come soon enough.