Magic circle firm Allen & Overy has announced a dip in profits for the year ended 30 April 2020, as the impact of coronavirus on City firms begins to emerge.
Profit before tax is down 2.5% compared with last year at £690m, and profit per equity partner has fallen by 1.7% to £1.63m. The firm said profits are flat if provisions for the current market uncertainty caused by Covid-19 are not taken into account.
Meanwhile, client revenue rose by 4% to £1.69bn.
Global managing partner Gareth Price said the results, combined with the measures taken in response to the pandemic, put the firm 'in a strong position to continue to support our clients as they navigate the more difficult market conditions ahead'.
Speaking to the Gazette, Price said the firm is 'as well positioned as [it] can be' to deal with the economic situation.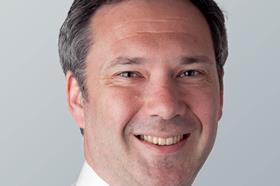 'Looking forward it's uncertain. If I look at all the macro-economic projections an almost unprecedented recession is likely. Nobody really knows what will happen when the punch bowl of government support is removed. How many zombie businesses are out there that will collapse quickly? What will be the scale of the job losses?' he said.
On moving staff back to the office, Price predicted that a phased transition would begin towards the end of the summer. 'During lockdown we've learnt, vitally, that physical interaction is important; that the transmission of tacit knowledge is valuable…It is far too early to call the death of office.'
Asked if certain practice areas had been badly impacted by the pandemic, Price said: 'It is almost a tale of regions rather than practices. Asia Pacific went quieter earlier…and it seems to be lingering in terms of business activity. Meanwhile, western Europe, London and Belfast are performing pretty well.'