International firm Ashurst has reported a drop in partner profits after they jumped by almost a third last year.
According to figures for the year ended 30 April 2020, profit per equity partner has fallen by 7% from £972,000 to £903,000. In the previous financial year, PEP leapt up by almost £230,000, a 31% rise.
Meanwhile, revenue has crept up by 0.4% to £644m, following a 14% increase in FY19. The firm did not provide net profit figures.
Paul Jenkins, Ashurst's global managing partner, said: 'FY20 was a year of consolidation. Our aim in FY20 was to sustain and build on the strong 14% revenue growth we saw in the previous financial year and it was pleasing to see that growth continue.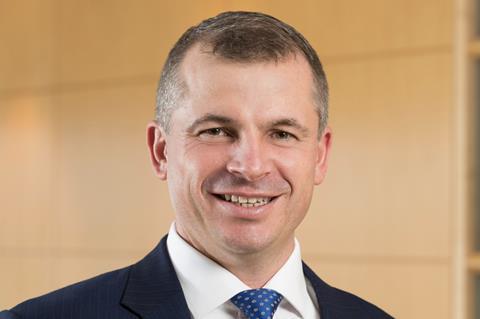 'We were on target to achieve a higher level of growth until late January when markets in Asia Pacific, in which we now generate almost 50% of our revenue, were the first to be disrupted by the pandemic. Our other markets were impacted towards the end of the financial year. We have delivered a robust performance despite these challenging market conditions.'
The firm said revenue for the final quarter in Asia Pacific was 10% lower than budgeted. However, it noted 'significant recovery in Asia with a return to revenue levels experienced prior to the pandemic'. There are also 'encouraging signs' in the UK and continental Europe, it said.
Ashurst's reduced hours and pay scheme - which was introduced in April to weather the pandemic - is due to finish on 31 July.
Last week, Linklaters and Allen & Overy reported dips in pre-tax profits and PEP. Most other City firms have yet to reveal their results.