Bar school students have reacted with anger after being told a face-to-face exam will go ahead this week in spite of Tier 4 restrictions. It is unclear whether England's national lockdown, announced last night, will affect the format of the exam.
Legal educator BPP informed students on its Bar Training Course that a professional ethics assessment will take place in-person on Friday in locations including London. In an email seen by the Gazette, BPP said candidates – including those based abroad – can defer until May if they do not want to sit the face-to-face assessment.
Students claim they repeatedly asked BPP to move the ethics exam online but were told this was not possible. They also say emails to the university and the Bar Standards Board have been ignored.
In a letter to BPP, the Inns of Court students' associations said universities such as Nottingham Law School and Cardiff Law School have already moved the assessment online. The student associations have also complained to the director general of the Bar Standards Board.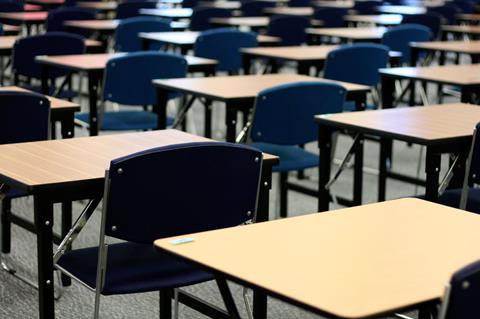 The Lincoln's Inn Student Association yesterday described BPP's decision to proceed with an in-person exam 'irresponsible and wrong' and said it discriminated against vulnerable students, students with vulnerable families, and international students.
Under guidance published by the Bar Standards Board last month, universities can use computer-based exams for their own assessments in January on a pilot basis, provided they have registered their intentions with the regulator. The BSB said it is aware of the concerns expressed by some BPP students and it is discussing them with their course provider.
BPP published an update on Twitter yesterday afternoon saying it will make an application to the BSB to run online assessments 'very shortly'.
'In the meantime, and in order that our students have the opportunity to sit the professional ethics paper it is scheduled to take place face-to-face in external Covid-secure venues,' it said.
BPP has been contacted for comment.
12.15pm update: BPP has postponed all face-to-face exams until further notice.