Larger firms are being hit by professional indemnity insurance bills up by more than a third on 2018, according to brokers. Rates for larger practices in the most recent renewal period increased 'by about 36%', Brian Boehmer from insurance broker Lockton told the Gazette's latest roundtable. The increase for smaller practices, whose fees and premiums are proportionally higher, is around 3%.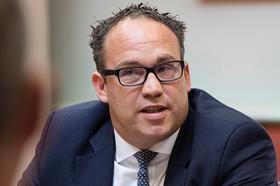 The increases are driven in part by an increase in the value of claims. Kennedys partner Martin Chesher said: 'The values of the claims are higher, and far more complex. So defence cost values are far greater as well.'
The size of many claims, for sums above the minimum level of cover, has increased the cost of 'excess' cover, carried by firms that routinely advise on larger property, development and commercial transactions. John Wooldridge of broker Howden said this market had 'hardened dramatically' – with a 100% uplift in premiums 'not uncommon'.
Patrick Bullen-Smith of broker Hera added: 'It's no secret that the Lloyd's [of London] market is hardening. A lot of syndicates are struggling.'