A regulation specialist from Birmingham has been elected as the next Law Society deputy vice president.
Lubna Shuja will take office on 14 October, becoming vice president in 2021 and president in 2022.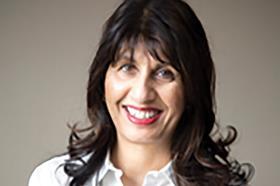 Shuja, a principal solicitor at Legal Swan Solicitors in Birmingham, has been a Law Society council member since 2013 and chair of the membership and communications committee since 2018. She specialises in professional discipline and regulation and is also a mediator dealing with civil and family disputes.
She said today: 'It's a great honour to be elected to this position – I am looking forward to facing the challenges ahead and working alongside the other office holders and staff. I am proud to be a solicitor and am keenly aware of the issues facing our profession and the public at this exceptionally difficult time.
'I want to support our members to meet those challenges, whilst also ensuring that the profession maintains its prominence nationally and internationally, through various campaigns including access to justice and the rule of law.'
The three elected office holders are the Law Society's main ambassadors and represent the organisation at home and abroad. The office of president is a full-time appointment and the president is chair of the council. The handover takes place at the annual general meeting, which has now moved to October.
Comments on this article are now closed.