Legal educator BPP has been sold to a UK private equity company in what it called a 'significant vote of confidence' in the business.
TDR Capital acquired BPP from Vanta Education, a global education network ultimately owned by funds managed by US corporation Apollo Global Management and The Vistria Group. The university was first put up for sale in June 2019 but was reportedly taken off the market six months later after it failed to attract buyers.
Following the transaction, BPP will be run as a standalone company under the existing management team and remain headquartered in London. The university said the sale will facilitate investment and support its strategy of training more students. It currently educates around 80,000 students each year in a range of legal courses.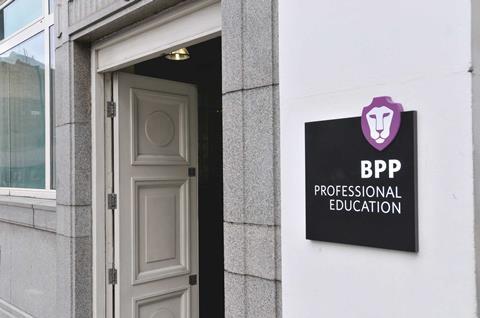 Graham Gaddes, BPP chief executive, said: 'This is a significant vote of confidence not only in our business and our management team, but also its strategy and the long-term future of UK higher education and professional training.
'TDR are long-term investors with a strong track record of supporting management teams and investing in businesses to achieve growth. We believe they will prove excellent partners for BPP and we are hugely excited by the opportunity to continue building on our successes and achievements across the whole business, helping thousands of professionals and employers achieve their respective goals.'
TDR partner Jon Rosen added that there are 'compelling opportunities to build on [BPP's] strengths in the face of growing demand for high-quality education courses and training programmes'.
The legal training market is in a period of flux, with the University of Law also seeking investment in order to fund future growth. The university, which was acquired by Global University Systems in 2015, said its owner is 'investigating strategic options to facilitate further growth of its business'.