Shares in listed commercial firm Gateley climbed 4% this morning after the firm published an upbeat trading update ahead of interim results expected in January. Activity has bounced back above pre-Covid levels, with half-year income expected to come in at not less than £50m, compared with £51.8m in the prior year. Underlying pre-tax profits are forecast to be at least £7m, up from £6.6m.
The group is sitting on net cash of £9.6m, compared with net debt of £900,000 at the last year end.
'The business has entered the second half of the financial year with a strong sense of optimism, tempered only by possible further impacts from the global pandemic and Brexit. The board looks to the future with confidence,' the firm said.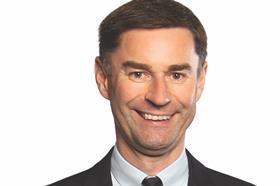 Gateley implemented a cost-cutting programme after Covid hit and was among the law firms that used the government's furlough scheme to pay workers. Earlier this month the firm faced down a shareholder revolt over executive pay.
Chief executive Rod Waldie said: 'Our revenue pipeline continues to strengthen and this, combined with the many operational efficiencies and cost reduction measures that we have introduced in 2020, leads me to be confident that, despite the circumstances, the group is well positioned to deliver, to all of its stakeholders, a strong performance for the financial year.'
Gateley became the first law firm to list on the London Stock Exchange in its own right when it floated on the junior Alternative Investment Market in 2015. The shares climbed 4% to 161.8p in early trading, having dipped as low as 117p in the summer.