Personal injury firms will comb their records this week for cases where insurers have settled claims direct, ahead of a potential costs windfall.
In Edmondson v Haven, Supreme Court justices unanimously found in favour of north-west firm Gavin Edmondson Solicitors by ordering that insurer Haven should pay around £12,000 in costs for six claims where it had dealt directly with claimants.
The claims had been processed through the RTA portal and each client had signed a conditional fee agreement with their lawyers before tearing up the CFA after the claim was settled.
The Law Society, which intervened in the case, said solicitors may now wish to consider whether they have any claims against insurers who have taken similar action. 'This was an important point of principle for the profession,' said president Joe Egan. 'Solicitors will [now] have a remedy to recover their costs in these circumstances where an insurer has tried to avoid payment by going to the claimant direct.'
The voluntary pre-action protocol came into force in 2010 and recoverable fees are fixed at levels for claims valued up to £25,000.
Haven sought to overturn a decision of the Court of Appeal and argued that claimants benefited from the arrangement.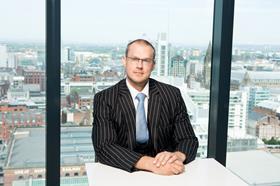 Giving judgment in the Supreme Court, Lord Briggs said Haven's intervention had been an 'interference with the solicitor's interests in the fruits of the litigation'.
He added: 'The very essence of a CFA is that the solicitor and client have agreed that the solicitor will be entitled to charges if the case is won. Recovery of those charges from the fruits of the litigation is a central feature of the RTA protocol.'
Joe O'Connell, Haven's claims director, said: 'We believe that it is in claimants' interests to settle directly with us and we will continue to provide an excellent service to those who choose to do so.
'The court did not criticise Haven in any way and there has never been any suggestion that the underlying claimants received any less than the compensation to which they were entitled.'