City firms are failing to make even basic adjustments for disabled employees and 'gaslight' lawyers about the level of support they are receiving, a conference on disability in the legal profession heard today.
Robert Hunter, former head of fraud at Allen & Overy and Herbert Smith Freehills, who is profoundly deaf, said 'there is an awful lot of gaslighting that goes on' around City firms' treatment of disabled employees. Hunter recalled an incident when he was told to 'improve his financial hygiene' by a firm after asking for greater support in relation to his hearing loss. He was later told that he had 'misunderstood' the email and the firm was 'trying to be supportive'.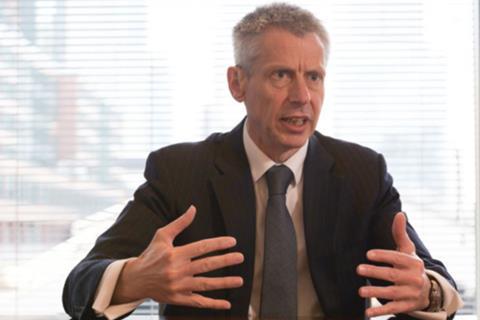 Meanwhile, Professor Deborah Foster, co-author of 'Legally Disabled', a new report which studies disability in the law, said some City lawyers are forced to take sick leave because reasonable adjustments are not put in place. She said: 'I interviewed two [disabled] lawyers who were being prevented from working when only very basic adjustments were needed. They were both working in London firms in the City and those firms could have provided something for them but instead they were off sick.' Foster suggested the provision of taxis could have resolved the problem.
She added: 'In the legal profession there's so much done on gender, a bit less on race, and bit less still on LGBT+ – and disability just doesn't feature.'
Law students are also being told by careers advisers not to disclose disabilities when applying for training contracts, the conference heard. Lizzie Hardy, a trainee at Bryan Cave Leighton Paisner who developed epilepsy in her early twenties, said: 'Career services at law schools tell you not to tell anybody until you have a job.'
She added: 'Lots of people have certain ideas of what they went through in their training contract and have the idea it should be a baptism of fire. There is an image of what a lawyer should look like.'
The 'Legally Disabled' report, published today, analyses the responses of 288 disabled lawyers, and was written by Professor Foster of Cardiff Business School and Dr Natasha Hirst.