Cleaning staff at Addleshaw Goddard are to strike next week over their employer's failure to pay the London Living Wage. A 'day of protest' is planned for 9 August outside the international law firm's offices in the City of London.
The cleaners work for London-based facilities management specialist Incentive FM Group.
In a statement, the Cleaners & Allied Independent Workers Union said: 'Incentive FM Group's failure to pay its night shift cleaning operatives at Addleshaw Goddard the London Living Wage, its failure to award them an equal number of annual leave days per year, and its failure to offer them a contractual sick pay agreement at Addleshaw Goddard is unacceptable.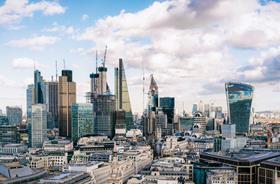 'Addleshaw Goddard specialises in "employee incentives", yet they are not demanding that its cleaners enjoy even basic rights,' the union added.
The London Living Wage, set by the independent Living Wage Foundation, is currently £10.55 an hour. This is unrelated to the government's mandatory National Living Wage, which is £8.21 an hour and payable only to those aged 25 and over.
The CAIWU represents over a thousand workers employed mainly in London's cleaning industry.
No one was immediately available for comment at Incentive FM.
Addleshaw Goddard said tonight: 'We are in regular dialogue with our 3rd party suppliers and Incentive FM will be bringing the night shift team in-line with the LLW when salaries are reviewed in the early autumn.'