Magic circle firm Clifford Chance has opened a redundancy consultation that could affect up to 70 support staff, in the wake of Covid-19 and 'accelerating technological change'.
The firm said between 44 and 73 roles could be lost, with legal support secretaries, document production staff and mail room staff in London likely to be affected. A voluntary redundancy scheme is being offered alongside the compulsory one, in the hope it will drive down the number of compulsory job losses.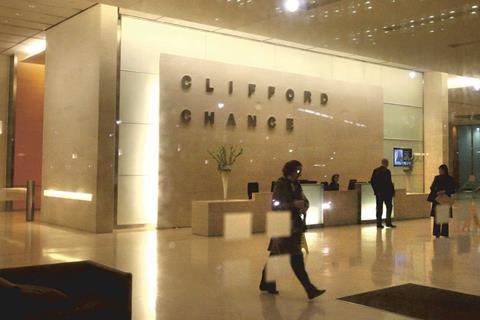 UK regional managing partner Michael Bates said: 'Following a thorough review of our UK operations looking at the impact of Covid and accelerating technological change, we have identified some areas where we need to make changes. Sadly, these proposals will also result in the departure of some of our valued colleagues. This is never an easy decision, and not one that we have taken lightly.
'We have entered into a consultation with the affected teams, and will also be offering them a voluntary redundancy scheme. Throughout, we will seek to reach our final decisions in a fair and inclusive way that respects our people and reflects our culture. And we will do all that we can to support all of our colleagues as we move through the process.'
The consultation is due to end in June.
Clifford Chance is the second magic circle firm to announce potential job losses. Last month, Linklaters offered voluntary redundancy packages to all of its London secretaries, in the wake of a new policy that could see staff working from home up to half of the week.