International firm Clyde & Co has today announced its biggest-ever partner promotion round – but over 90% of the new appointees are men.
Of 24 lawyers elevated to equity partner status, up from 12 last year, seven are based in the UK. They are: Rebecca Armstrong, Guildford (Marine); Eleanor Coates, Guildford (Marine); Chris Eccles, Manchester (Insurance - Casualty); Dan Keys, London (Real Estate); Viran Ram, Oxford (Insurance); Thomas van der Wijngaart, London (Aviation); and David Blumenthal, London (Tax).
The other 17 appointees are spread across the US (six), Asia Pacific (five), the Middle East and Africa (four) and continental Europe (two). They are all men.
Simon Konsta, senior partner, commented: 'The diversity of the group across sectors and geographies is pleasing. However, we are conscious that the gender diversity in the group, which in recent rounds has generally been above 30%, has slipped this year and we will be analysing the reasons behind that and redoubling the initiatives we have in place to ensure we are encouraging greater diversity at every level of our business.'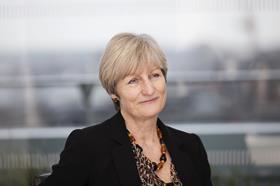 In the last financial year, Clyde & Co has launched various initiatives aimed at encouraging gender diversity. These include a formal global mentoring programme and a declared aim for 50/50 recruitment shortlists for senior roles.
Liz Jenkins, partner, global management board member and member of the partnership selection committee, added: 'Over the last five promotion rounds the gender diversity of our partner promotions has been 28%. How we improve that further is something we are actively focusing on. It is not easy but we have a very diverse pipeline of talented lawyers coming through and what we are doing is looking at how to create an environment that ensures that we can maintain that diversity right through to partnership level.'