The Law Society has today finalised membership of its new Board by appointing two solicitors not already on its governing Council, together with two lay members.
The non-Council solicitor members appointed following an executive search process are Penelope Warne and Vicky Lockie.
Warne is senior partner and chairman of the UK board at international firm CMS. She has previously set up her own law firm as a sole practitioner, practising English and Welsh, Scots and European law. Lockie, who trained at Clifford Chance, was associate general counsel for strategy and strategic initiatives at education company Pearson before leaving in 2017 to set up consultancy VBL.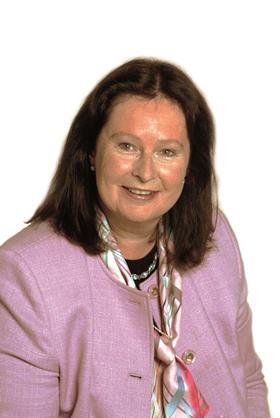 The two lay members are Judy Craske and Bill Butler. Craske is a former RAF squadron leader, and HR and facilities management specialist at companies including Universal Sodexho. Bill Butler is a public sector-trained accountant who was formerly chief executive of the Security Industry Authority and is currently a non-executive director of the Gangmasters and Labour Abuse Authority.
The appointment of the quartet was approved today at February's meeting of the Law Society Council at Chancery Lane. The four are joined on the board by three Council members elected by Council: Mark Evans, Michael Garson and Peter Wright.
The new Board will be chaired by former Law Society president Robert Bourns, as agreed by Council in December. It will meet for the first time later this month. Work continues to consider the future composition of Council as part of the Society's ongoing governance review.
President Joe Egan said. 'I'm delighted that the parts of our new governance arrangements are now coming together so well. The experience and skills of the new Board will help the Law Society focus on our influencing work and promoting the profession while being our members' informed source of sector news, supporting their practice excellence and their career development. I look forward to working with them.'