A comedian who changed his name to that of a well-known international fashion brand has drawn attention to the potentially hefty legal bills that can be incurred in IP disputes.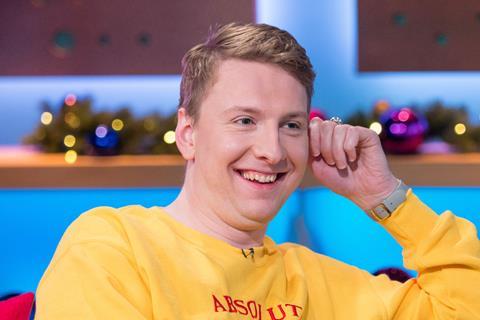 Joe Lycett, who hosts Channel 4 consumer rights show 'Joe Lycett's Got Your Back', announced over the weekend that he has changed his name by deed poll to Hugo Boss, posting a certificate from the UK Deed Poll Office on Twitter.
The comedian said: 'So Hugo Boss have sent cease and desist letters to a number of small businesses and charities who use the word 'BOSS' or similar, including a small brewery in Swansea costing them thousands in legal fees and rebranding. It's clear that Hugo Boss HATES people using their name. Unfortunately for them this week I legally changed my name by deed poll and I am now officially known as Hugo Boss. All future statements from me are not from Joe Lycett but from Hugo Boss. Enjoy.'
Yesterday Lycett tweeted a photo of a BBC visitor pass with his new name prior to being interviewed on The Victoria Derbyshire Show.
Someone's going on @vicderbyshire in a minute... pic.twitter.com/2Evz4JfkMC

— Hugo Boss (@joelycett) March 2, 2020
The fashion brand, Hugo Boss, said in a statement: 'We welcome the comedian formerly known as Joe Lycett as a member of the HUGO BOSS family. As he will know, as a "well known" trade mark (as opposed to a regular "trade mark") HUGO BOSS enjoys increased protection not only against trade marks for similar goods, but also for dissimilar goods across all product categories for our brands and trademarks BOSS and BOSS Black and their associated visual appearance.'
The designer brand said that, following an application from Swansea-based Boss Brewing to register a trade mark similar to its 'well-known' trademark, 'we approached them to prevent potential misunderstanding regarding the brands BOSS and BOSS Black, which were being used to market beer and items of clothing. Both parties worked constructively to find a solution, which allows Boss Brewing the continued use of its name and all of its products, other than two beers (BOSS BLACK and BOSS BOSS) where a slight change of the name was agreed upon.'
The company added: 'As an open-minded company we would like to clarify that we do not oppose the free use of language in any way and we accept the generic term "boss" and its various and frequent uses in different languages.'
IP specialist Robert Ganpatsingh, a partner at Brighton-based DMH Stallard, said using your own trade name for your business 'can defeat a proprietor of an earlier registered trade mark of the same name, if they sue you for trade mark infringement. However, your use has to be in accordance with "honest practices" and if you have changed your name by deed poll to the name of an existing trade mark that you know full well exists, such as Hugo Boss, that would not be considered by the courts as honest practice'.