A man who stole the identity of a court interpreter and appeared in court on 140 cases has avoided an immediate jail sentence.
Despite having no qualifications, Mirwais Patang, 27, first acted as a Pashto and Dari interpreter in 2012 using his own name and identity to register with Capita, the company contracted at the time by the Ministry of Justice. Patang doctored a community interpreting certificate to prove his qualification and was granted tier three status: over the next four years he worked on 88 cases earning £35,574.
In 2014, Patang also stole the identity of a legitimate court interpreter who had tier one status with Capita. This level requires additional qualifications and experience and comes with a higher fee. On this basis Patang, from Hillingdon in west London, earned more than £30,000 working on 52 cases between September 2014 and July 2015.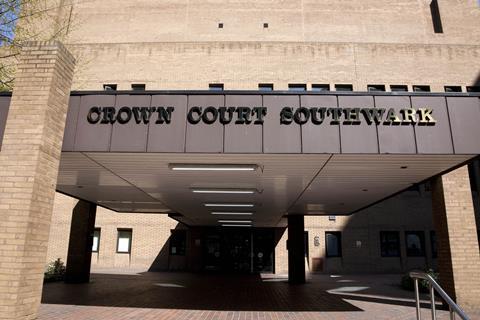 He was eventually uncovered when Capita alerted HM Courts & Tribunals Service to discrepancies in timesheets submitted by Patang for his work interpreting for a defendant in the high-profile Aylesbury child sexual abuse case.
The City of London Police's fraud teams found evidence of inflated claims and use of someone else's identity, and a review of translations provided by Patang was provided. After listening to audio files, officers suspected that the individual interpreting at the trial of those accused in the Aylesbury child sex abuse case was not in fact Mirwais Patang. Evidence showed Patang had paid his friend, Solimann David, £1,400 to attend court on his behalf and provide translating services for eight weeks of the trial. David also had no qualifications to act as an interpreter.
Patang previously pleaded guilty to two counts of forgery and two counts of fraud in 2020, and a further six counts of fraud, one count of conspiracy to commit fraud, and one count of forgery last month at the first day of a trial scheduled to last for two weeks. Last week at Southwark Crown Court, he was sentenced to two years' imprisonment, suspended for two years, and ordered to complete 300 hours of unpaid work.
Detective Andy Cope, from the City of London Police's fraud team, said: 'The blind greed shown by Patang, and the total disregard for the implications of his actions and what it might mean for the integrity of serious criminal trials, is truly appalling. By thinking of only his own financial gain, he has undermined confidence in the criminal justice system and put victims of crime through unfair stress and worry.'
Solimann David pleaded guilty to a single count of conspiracy to commit fraud and was sentenced to six months' imprisonment, suspended for one year.