Civil procedure is in a 'pretty good' condition but the cost of litigation is still too high, the architect of the 1990s civil justice reforms said today.
Former lord chief justice the Rt Hon Lord Woolf, now 86, said his reforms 'transformed' civil procedure. 'I'm sure there are situations where what I said in my report needs to be refined or changed,' he told Bond Solon's expert witness conference. 'But in general, most members of the profession accept the fact that change was needed… I think we're in pretty good position now.'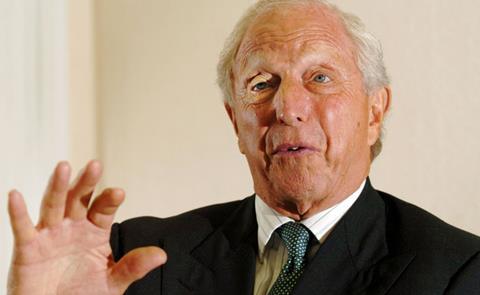 However, he conceded that 'costs are not controlled to the extent I would like'.
On expert witnesses, Lord Woolf praised the use of sole joint statements for driving down costs. While 'not appropriate for all cases', joint statements – which involve experts for both parties collaborating to produce a single report – 'lead to a great saving of time and costs'.
Sir Peter Gross, a former Court of Appeal judge, agreed, stating 'from personal experience in civil cases [joint statements] are extremely important documents and of the greatest assistance'.
Gross added that expert evidence 'can be costly and time consuming' and 'shouldn't be called as a crutch' in court proceedings.
Lord Woolf, who was lord chief justice of England and Wales from 2000 until 2005, produced a landmark report on access to justice in 1996. It created the civil procedure rules, which came into force in 1999.