It is not a question one ever expected to ask - has the pandemic actually been good for the bottom line at most law firms in England and Wales?
Official figures published this week show the sector is generating far more revenue now than before the first lockdown in March last year.
According to the Office for National Statistics legal industry turnover rose to £3.13bn in February 2021, 11.4% more than in the same month in 2020, immediately before the first lockdown hit. February's revenues were also 4.1% up on January 2021 and follow a record month for turnover in December last year.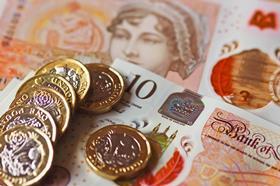 In February legal industry growth also outpaced the UK services sector as a whole - including legal - with income up 3.1% month on month to £158.1bn.
Julie Norris, regulatory partner, legal services at Kingsley Napley, commented: 'After the significant volatility of recent months, February 2021 showed a measure of "calm progress" on the part of the legal industry. With the economy opening up and many clients and firms now looking to a more "normal" future, leaders need to carefully consider their plans in light of staff morale and mental health, after a year of remote working.'
Dire predictions at the start of the pandemic that thousands of law firms could go under have so far proved wide of the mark. Latest figures from the Solicitors Regulation Authority show that 543 law firms closed in 2020; but in the year to the end of February 2021, 436 firms opened.