The outgoing top civil servant at the Ministry of Justice has admitted the department was previously hamstrung by 'ambitious and unrealistic' savings targets which left it begging the Treasury for handouts.
Sir Richard Heaton said the department was over-optimistic about the receipts it would bring in when he became permanent secretary in 2015. As a result, it was forced to repeatedly ask for help to meet funding gaps.
Heaton has been rumoured to be on the hitlist for the government's so-called 'war with Whitehall', following this week's announcement that cabinet secretary Sir Mark Sedwill is stepping down this year.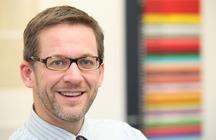 Appearing yesterday before the House of Commons public accounts committee, Heaton confirmed that his five-year tenure ends in August but said that talk of his departure was 'at the moment speculation'.
Whether he is being retained or not, Heaton was notably candid during his submissions to the committee about the problems experienced under Chris Grayling, who was appointed justice secretary in 2012.
The consequences of Grayling's reforms came to a head in 2015, Heaton said. 'What went wrong was the 2015 spending settlement, an agreement between my department and the Treasury. We are both to blame. Resource spending was vastly under-cooked in that 2015 settlement – the expectations of income receipts were unrealistic and the expectation we would drive money out of the legal aid system was unrealistic.
'It repeatedly became clear that the whole of the 2015 spending settlement was insecure. From that moment onwards we had to be hand in hand with the Treasury every step of the way. They were having to bail us out by increasing out main estimates and increasing our supplementary estimates. Twice a year we had to go cap in hand to the Treasury and it was not a great position for the department to be in.'
Heaton said the department was now in a more sustainable position and that the 2019 settlement had provided the money to 'broadly speaking keep the lights on'.
The 2015 spending review pledged an extra £1.3bn in capital investment to transform the prison estate to better support rehabilitation, and £700m to spend in the courts and tribunals system.
But it also required savings to the department's administrative budget of 50% by 2019/20 and overall resource savings of 15% over the same period. Non-capital resources were to be reduced from £6.2bn to £5.6bn over five years.
The Treasury was forced to offer additional funding to plug the gap between the original 2019/20 estimate in the 2015 spending review and the 2019/20 budget. This gap included a £324m shortfall in fee income and provisions for fees that were incorrectly charged, as well as other over-estimates about the savings that could be made.