Top executives at international firm DWF have been granted more than £1.3m worth of shares after the company posted details of awards to each.
As announced to the London Stock Exchange, executive director Andrew Leaitherland received a conditional award of 779,411 shares, while his fellow executive director Chris Stefani received 336,134 shares.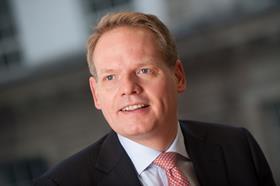 DWF's current share price is 119p, meaning the executives have been issued with £1.327m worth of shares between them.
The awards will vest after three years, subject to continued employment and the satisfaction of the performance conditions. The vested shares will also be subject to a two-year holding period before they are released.
In March DWF became the largest legal practice to float in this country, and joined a growing cohort of legal services businesses making initial public offerings.
Last month, the firm revealed it had spent £12.6m on costs related to its listing and confirmed the cost of going public reduced annual profit before tax by 42% to £12.3m.