Listed firm DWF has downsized its premises in Glasgow and is marketing surplus property, in a series of cost-cutting measures.
The practice has halved the size of its Glasgow office, moving from 110 Queen Street to the eighth floor of The Sentinel.
DWF said staff have indicated they would like to spend two or three days a week in the office once lockdown restrictions are lifted. Matthew Doughty, chief operating officer, said: 'Like any sensible business, in late 2020 we began actively reviewing our real estate portfolio around the world to make sure that we had the right office space for our business needs.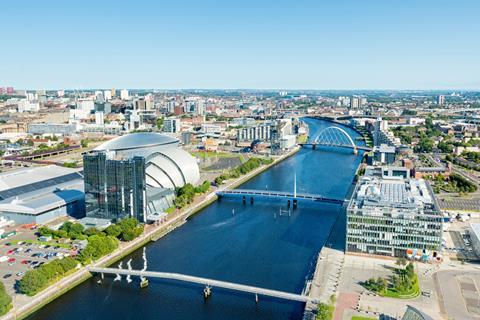 'With the majority of our people currently working from home, and given our expectations of an increase in agile working in the future, we took the opportunity to begin redesigning some of our offices, renegotiating leases and marketing some of our surplus property in certain markets, to ensure that our office space fits our future requirements.'
DWF has introduced a number of cost-saving measures since Sir Nigel Knowles replaced Andrew Leaitherland as chief executive in May last year. In March, the firm stripped back operations in Australia, while in June 2020 it closed its offices in Brussels and Singapore and reduced its presence in Dubai and Cologne.
DWF Group plc also recently announced two acquisitions, costing a total of £4m, which are expected to add around £3m of revenue and around £0.5m of adjusted profit before tax in FY22.
The announcements have been rewarded by a rise in DWF Group shares, which closed today at 107p, up from 85p at the start of May. They have yet to return to pre-pandemic highs of 142p, however.