Former attorney general Sir Geoffrey Cox QC is on course to receive almost £900,000 in payments from law firms in the last year.
According to the register of members' interests, the barrister and Conservative MP for Torridge and West Devon, will have received £468,000 by the end of next month for consultancy work for City firm Withers LLP. This is an annual payment, which began on 28 September 2020, in return for an expected commitment of up to 48 hours a month.
Cox will also have been paid around £327,000 in the last 12 months from Withers for legal services provided. This is spread over four payments, the latest of which – registered last month – was almost £157,000 for 140 hours' work in April and May.
In addition to his Withers income, Cox has registered £85,000 payments from London firm Khan Partnership Solicitors and £15,000 from Fidlaw, based in the West End, for legal services provided.
Cox, who was re-elected with 60.1% of the vote in 2019, was attorney general for around 18 months before leaving the position in February 2020. He has previously been named as the MP with the highest earnings outside parliament and said it was important that elected representatives had experience of the world of work. According to the Commons Hansard, he has not spoken in a parliamentary debate since January 2020.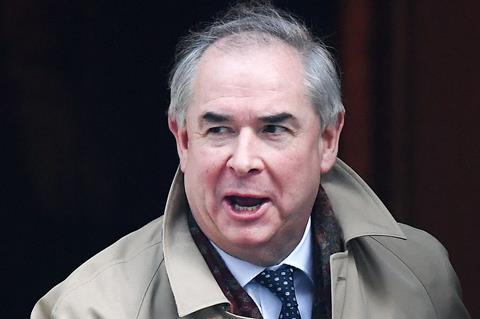 Cox is not the only MP to have declared earnings from law firms in the last year.
Non-practising solicitor Alan Mak, the Conservative MP for Havant, received £14,000 from global firm Norton Rose Fulbright for participating in two business seminars towards the end of 2020.
Bromley MP Sir Bob Neill, a non-practising barrister, had been paid £15,000 a year as a consultant to national firm Weightmans since September 2016, but that arrangement ended in January this year. The commitment had involved six hours a month of consultancy advice.
Former justice minister Mike Penning, MP for Hemel Hempstead, receives £750 a month for 1.5 hours as a non-executive director of Law Abroad Ltd (trading as Underwoods Solicitors). The company is also listed as a donor, having provided the services of a parliamentary assistant for two days a week between September 2019 and August 2020.
Since July this year until further notice, Carlisle MP John Stevenson, a Conservative, has received £2,800 a month for work of between 10 and 45 hours with his local firm Bendles, where he is a partner. This year Stevenson has also received £13,500 as profit share payments.
In the last year, Labour leader Sir Keir Starmer has also recorded payments for legal advice given before 2020. These come to around £23,000 for 89 hours' work.
Shadow home secretary and barrister Nick Thomas-Symonds this year registered a £13,125 payment from Carmarthenshire firm DPA Law for legal services provided prior to him entering parliament. He has done no legal work since becoming an MP in 2015. Similarly, former justice committee member Robert Courts, MP for Witney, has received £3,500 from Poole firm Coles Miller for work done before he came into parliament.