The finalists for a set of prestigious legal aid awards have been announced as the organisers hope to repeat the success of last year's virtual ceremony.
Last year's Legal Aid Lawyer of the Year Awards was livestreamed on YouTube due to the pandemic and has been viewed 4,000 times. This year's winners will be announced during a live broadcast on 6 July.
The awards are organised by the Legal Aid Practitioners Group. Disability rights has been added to this year's categories. The Law Society has sponsored the legal aid firm/not-for-profit agency category, in which the finalists are Centre for Women's Justice, MJC Law and Howard League for Penal Reform.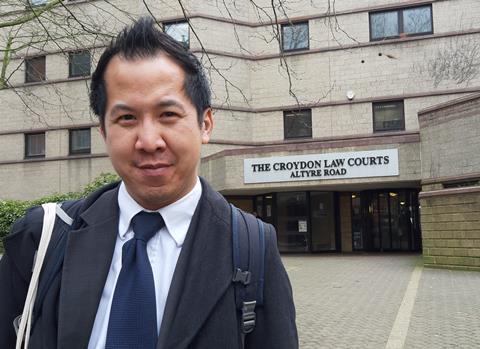 Announcing this year's nominees, LAPG chief executive Chris Minnoch said: 'This year's finalists give an insight into the range, depth and breadth of the incredible life-changing work that social justice lawyers do - and the vital role they play in ensuring access to justice for individuals, families and communities. It is testimony to the importance of the LALY awards to the legal aid sector that we had a bumper crop of compelling and inspiring nominations this year - despite the extreme pressures we are all facing due to the pandemic.'
Legal Aid Lawyer of the Year Awards 2021: Finalists
Disability rights: Amy Butler - Atkins & Palmer, Kate Jackson - MJC Law, Kirsty Stuart - Irwin Mitchell
Criminal defence: Anna Renou - ITN Solicitors, Caroline Liggins - Hodge, Jones & Allen, Suzanne O'Connell - Tuckers Solicitors
Family: Cris McCurley - Ben Hoare Bell, Novlet Levy - Goodman Ray, Oliver Conway - Oliver Fisher Solicitors
Housing: Adrian Brazier - Barking & Dagenham Citizens Advice, Jeinsen Lam - South West London Law Centres, Kathleen Cosgrove - Greater Manchester Law Centre
Legal aid barrister: Blinne Ní Ghrálaigh - Matrix Chambers, Stephen Lue - Garden Court Chambers, Tessa Buchanan - Garden Court Chambers
Legal aid team: Cartwright King mental health team, Duncan Lewis public law team, Matthew Gold & Co public law & community care team
Legal aid firm/Not-for-profit agency: Centre for Women's Justice, MJC Law, Howard League for Penal Reform
Regional legal aid firm/Not-for-profit agency: Law Centre Northern Ireland, Family Law Company, Watkins & Gunn
Legal aid newcomer: Alice Irving - Doughty Street Chambers, Audrey Cherryl Mogan - Garden Court Chambers, Bianca St Prix - Hodge Jones & Allen, Killian Moran - Kesar & Co Solicitors
Public law: Maria Thomas - Duncan Lewis Solicitors, Nkiru Okafor - Wilson Solicitors, Rakesh Singh - Public Law Project
Social welfare: Imogen Townley - Wilson Solicitors, Jeni Lloyd - TRP Solicitors, Kristen Bender - Tuckers Solicitors, Andrew Sperling - SL5 Legal/Tuckers Solicitors
Outstanding achievement: No shortlist