The co-chair of international firm Willkie Farr & Gallagher is among several wealthy individuals named over an alleged conspiracy to obtain places at top US colleges by fraud.
Gordon Caplan has been suspended from his role. The US-based firm has around 50 lawyers in its London office, in the Moorgate area.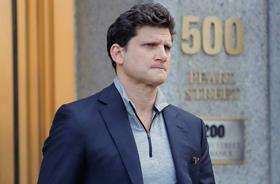 A notice from the US District Attorney's Office (DA) for the District of Massachusetts said Caplan has been charged with 'conspiracy to commit mail fraud and honest services mail fraud'. The office alleges that the lawyer 'participated in the college entrance exam cheating scheme by making a purported charitable donation of $75,000'. In return, his daughter's answers would be corrected after she had completed the exam, the document states.
The DA notice states: 'Dozens of individuals involved in a nationwide conspiracy that facilitated cheating on college entrance exams and the admission of students to elite universities as purported athletic recruits were arrested by federal agents in multiple states and charged in documents unsealed on 12 March in federal court in Boston.'
Caplan is based in the firm's New York City office. A spokesperson for Willkie Farr was not immediately available for comment but the firm published a statement yesterday confirming that Caplan would have no further management responsibilities.
The firm said: 'One of our partners, Gordon Caplan, was among the persons charged in the college admissions matter. This is a personal matter and does not involve Willkie or any of its clients. In light of the seriousness of the matter, Caplan has been placed on a leave of absence from the firm and will have no further firm management responsibilities. The firm will continue to be managed by its chairmen, Steven Gartner and Thomas Cerabino, and its executive committee. Our focus remains on our responsibilities to our clients, partners and employees.'