Global firm Norton Rose Fulbright has formed a legal operations consultancy for in-house lawyers, led by a former Barclays managing director.
Stéphanie Hamon will head the practice, which will give management and operational advice to in-house legal teams at major financial institutions. The consultancy will offer strategic legal consulting, legal operations advice and assistance with project delivery.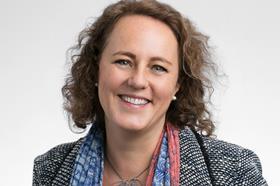 The firm said it is responding to the 'the evolution of the role of in-house legal teams' which now have the potential to 'drive commercial value'.
The consultancy will open next month and will form part of NRF Transform, the firm's global change and innovation program.
Hamon, who was previously managing director and head of external engagement and legal, at Barclays, said: 'A GC or legal team has two roles. First, advising on legal risks and opportunities. Second, supporting their company's wider objectives as a business partner.
'There are lots of advisors who help manage legal risk, but very few who help with being an effective business partner. Through Legal Operations Consulting, Norton Rose Fulbright will now do both.'
Martin McCann, Norton Rose Fulbright's global head of business and global sponsor of NRF Transform, added: 'The most exciting part of Stéphanie's new practice is that it will get us closer to clients. The better we understand our clients' complete needs, the better we are able to service each aspect of the work we do for them.'