A Yorkshire firm stung by the apparent injustice suffered by a grieving client has taken a major step forward in the campaign to change the law.
Switalskis Solicitors represented the family of 11-year-old Harry Whitlam after he died after being struck by a reversing farm vehicle.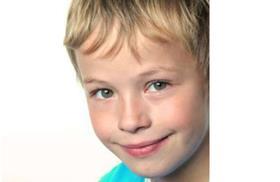 But the firm had to explain to Harry's mother Pamela that, despite the driver being over the drink-drive limit, he could be subject only to private proceedings brought by the Health and Safety Executive and was sentenced to 16 months and two weeks imprisonment.
Had the driver, Gary Green, a man with previous convictions for drink-driving, been on a public road he could have been charged under the Road Traffic Act and faced up to 14 years in jail.
Amy Clowrey, solicitor to the family, said: 'At the time of the inquest the Crown Prosecution Service had confirmed they could not prosecute the driver and the Health and Safety Executive had not confirmed whether or not they would be able to prosecute (although they later did). It was at that point we decided to support Pam in campaigning to close this loophole.'
The firm has worked alongside Harry's family to campaign for 'Whitlam's Law', which seeks to make drink-driving offences apply to vehicles being driven on both private and public land.
Switalskis lobbied Elmet and Rothwell MP Alec Shelbrooke and arranged a meeting last week between Pamela Whitlam, her daughter Rachel and transport minister Jesse Norman. Campaigners now hope the government will consult next spring on how to end the disparity in sentencing for drink-drive offences committed on private land.
Shelbrooke said: 'I am very encouraged by the meeting and that this campaign now has the support of the Department of Transport. Harry's death shouldn't not have been in vain. This meeting was very much a first and solid step forward to make Whitlam's Law a reality and prevent a similar injustice for others in the future.'
As well as press for a change in the law, the campaign invited discussion about the tactics of defence solicitors. Speaking during an adjournment debate on the issue in July, Shelbrooke said that firms doing this work had advertised the case as an example of how to 'beat the system'.
Addressing the House of Commons, he added: 'There are law firms that boast of getting around our laws and getting people off. I struggled over whether to name and shame them in the chamber, but I fear that would only give them free advertising. They seek blatantly to disobey the law and then look for legal loopholes to get away with it.'