An economist who was previously in charge of reform and savings programmes at the Ministry of Justice is returning to lead the department as permanent secretary.
Antonia Romeo, currently permanent secretary at the Department for International Trade (DIT), will take up her new post on 18 January.
Romeo has held several senior government roles since joining the civil service as an economist 20 years ago. Prior to becoming permanent secretary at DIT in March 2017, she was special envoy to US technology companies, based in New York.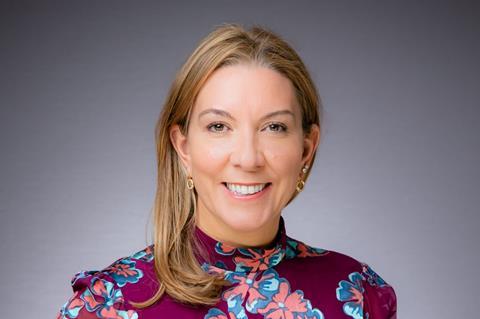 As director-general for transformation at the MoJ, Romeo was responsible for reform and savings programmes and digital services, communications, group HR and group estates. She has also been director-general for criminal justice, responsible for all criminal justice policy and major programmes.
Romeo said: 'I have spent the majority of my career in the department, working on its vital agenda of protecting the public and reducing reoffending, ensuring access to justice, and upholding the rule of law. I know first-hand the incredible job that the 75,000 MoJ staff do every day, and I'm looking forward to working with the lord chancellor, ministers and the team on this important work.'
Lord chancellor Robert Buckland QC MP said: 'I am delighted to welcome Antonia back to the Ministry of Justice. I know that she shares my passion for renewing the justice system, protecting the public and reforming offenders, and I look forward to working with her as we build back safer from the pandemic.'
Cabinet secretary Simon Case said: 'Antonia's appointment is great news for the Ministry of Justice. As an experienced permanent secretary she brings with her a wealth of experience garnered in a variety of roles across government, as well as a deep understanding of the Ministry of Justice.'
Mike Driver has been leading the department on an interim basis after Sir Richard Heaton quit as MoJ permanent secretary last summer.
Buckland thanked Driver 'for his exceptional leadership as interim permanent secretary, and for his help in navigating the challenges the department has faced over the latter half of the last year'.