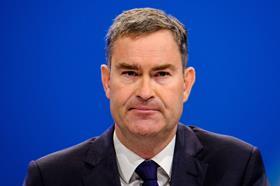 The lord chancellor says he is keen to work with a justice charity to build on the £1.7m it gave last year for legal help and support.
David Gauke told an event marking the 10th anniversary of the Access to Justice Foundation it was 'fantastic' that the charity funded 40 new projects. He also acknowledged that pro bono cost orders and law firm donations have helped fund frontline advice agencies.
Justice, the rule of law and a sense of fairness are 'core values', Gauke said. With the Ministry of Justice soon to publish the findings of a post-implementation review of the Legal Aid, Sentencing and Punishment of Offenders Act, Gauke said the government is 'looking to the future, how we can best empower people to resolve their problem in a modern justice system'.
An important part of that view of access to justice 'is the huge opportunity that exists from harnessing power from new technology', Gauke said.
Lady Hale, president of the Supreme Court, said the court was privileged to have 'many lawyers appear before us pro bono' and called for more publicity for pro bono costs orders.