General counsel should sit beside the board, not on it, a senior legal chief has said – reigniting debate on what the role of GC should look like as in-house lawyers seek to demonstrate their value to the wider business.
Kate Teh, group legal director at Telegraph Media Group, told a panel discussion this month that board alignment with the GC is an 'excellent thing'. She highlighted the importance of the GC's input, at board level, to help shape the direction of the company and build the necessary foundations in areas such as data protection compliance.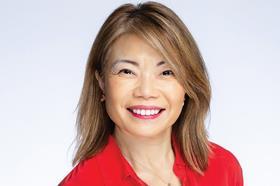 However, she said GCs advising the board cannot be integral to boardroom decision-making. 'The advantage of the GC is that many companies are siloed. The GC is across all the silos and is able to look at different points of view, and the different impacts, and talk to all of them… Maybe there should be another role or another place where the GC sits. Someone who sits beside the board, not on the board.'
Jeremy Mavor, GC and company secretary at the Arqiva Group, a communications infrastructure company, acknowledged that there can be a conflict, but said this was unlikely in 95% of decision-making. 'You can work through any potential conflict as well,' he said. 'The GC is perfectly capable of expressing a view and then being part of a collective decision which is not quite in line with the view. I fundamentally do not see that as a problem.'
The panel, which also included Chris Newby, GC at insurance giant AIG EMEA, and Jane MacLeod, group director of legal risk and governance at the Post Office, were discussing the findings of a report by city firm Clyde & Co and research outfit Winmark examining the key issues affecting GCs.
The report says GCs are more likely than before to have a seat on executive committees, and feature in 67 of the FTSE 100 executive teams.