A former partner at international firm Arnold & Porter has set up a cloud-based law firm specialising in telecoms, as businesses scale back their physical premises in the wake of the pandemic.
Bratby Law will have no permanent offices and will use cloud technology to operate remotely as far as possible. Providing legal, regulatory and transactional advice for the telecoms, digital and data sectors, the firm hopes to take advantage of changes in working behaviour caused by lockdown.
Founder Rob Bratby said: 'The lockdown has demonstrated that you can work and you can continue to serve clients in a world where people don't physically go into the office and you don't physically meet people.'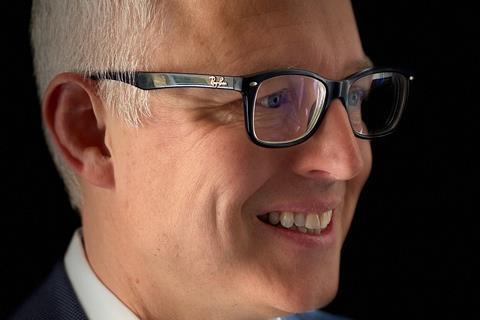 'For some more traditional organisations there was perhaps a reluctance to agree to those alterative working patterns, but I think it's going to be much harder raising those objections going forwards. There's a business justification around costs but the other piece is around meeting staff expectations. Particularly for millennials, the ability to work wherever you have a laptop and a phone…is something that's increasingly expected.'
Plans to scale back office space are beginning to emerge. In September national firm Slater and Gordon will move out of its London premises, where 200 people currently work, and intends to find a smaller office for hosting meetings.
Bratby also predicts a decline in 'big-law' as businesses deal with economic fallout of coronavirus. 'There is pressure on budgets everywhere. People still want to get the best advice but they will want to be sure that it's the best value,' he said.
'Boutique law firms - if they don't have an office and automate a lot of the back-end processes, with AI systems helping with practice management and billing - operate off a lower cost base. So you're able to provide the same service at a lower cost. That's a pretty compelling proposition.'
A survey commissioned by national firm Winkworth Sherwood found that over 60% of UK employees who can work from home would be happy if their office remained closed indefinitely after lockdown measures are lifted. Meanwhile, 31% of HR decision makers said they intend to close or reduce their office space capacity.