Fears are growing over the health of jailed lawyer Nasrin Sotoudeh following her transfer to one of Iran's most notorious prisons. Supporters of Sotoudeh, who was sentenced to 38 years and 148 lashes after she defended women protesting against Iran's hijab laws, say she has serious cardiac and pulmonary conditions after being on hunger strike.
In an interview with the US-based Center for Human Rights in Iran, Sotoudeh's husband, Reza Khandan, said last week: 'When Nasrin's heart condition became worse, she needed an angiography. We have been waiting these past few days to prepare for her transfer to the hospital [from Evin Prison]. Today the authorities told her to get ready to go to the hospital but then she ended up in Qarchak Prison.'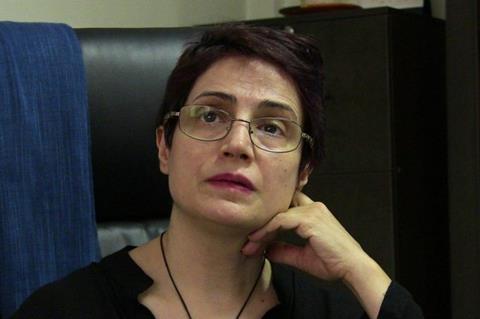 Qarchak, in Varamin, south of Tehran, houses women accused of violent offences. Several cases of Covid-19 have been reported among the 2,000 inmates. Sotoudeh, 57, was hospitalised last month after ending a hunger strike lasting 45 days.
The Law Society of England and Wales last month wrote to Iran's supreme leader calling for Sotoudeh's unconditional release and urging the authorities to comply with international legal obligations to ensure that members of the legal profession can carry out their professional functions without harassment and improper interference, including judicial harassment.