The Ministry of Justice has spent £40m on solar panels, electric car charging points, and other green measures, to ensure the justice system 'is playing its part to tackle climate change.'
According to a statement from the Ministry of Justice, £40m of a £285m investment to improve courts and prisons has gone towards solar panels, electric car charging points, and more efficient lighting, heating and air conditioning systems across the court estate. The action is designed to reduce the emissions generated by courts by 10%.
Courts minister James Cartlidge said: 'It is vital that we build back greener from the pandemic and take this opportunity to improve sustainability throughout the criminal justice system…This is part of our plan to roll out technology and modernise the estate to deliver a better service for all court users.'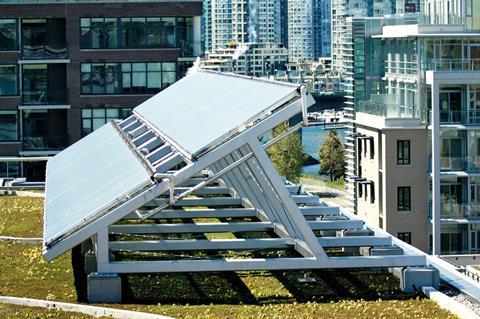 Solar panels have now been installed at courts in Coventry, Leicester, Mansfield, Northampton, North Staffs, Nottingham, Shrewsbury and Cardiff.
HMCTS has also developed a five-year strategy to minimise its impact on the environment, including insulating its buildings better; using smart meter technology to track water use; and protecting and maintaining trees on its estate.
Earlier this week, the Bar Council told the Treasury that an extra £2.48bn is needed each year to repair the justice system. In its own spending review submission, the Law Society recommended targeted investments, including reopening certain courts which have been closed but not yet sold; fully implementing the recommendations of the criminal legal aid review; and reinstating legal aid for early advice from a lawyer in housing, housing benefit and family law.
Measures will reduce the emissions generated by courts by 10%, government claims.