Liberal Democrat justice minister Simon Hughes has paid the price for his party's decision to enter a coalition with the loss of his south London seat.
Hughes, who has been the MP for Bermondsey and Old Southwark since 1983, was one of the high-profile casualties on a night of heavy losses for the Lib Dems.
Hughes was tempted into office in December 2013 to join the Ministry of Justice where he endured the storm over justice secretary Chris Grayling's reform of judicial review and plans for criminal legal aid.
In the aftermath of his defeat, Hughes tweeted: 'Thank you so much 2 family, friends, & all Liberal & LD colleagues, members and supporters 4 all your love, loyalty & friendship. Always.'
His former ministerial colleagues fared better. Chris Grayling returned as Epsom and Ewell MP with 58% of the vote, while Shailesh Vara won in North West Cambridgeshire with 52.5%.
Grayling has already indicated he would like to return to his brief in the Ministry of Justice, telling the Epsom Guardian that the position of lord chancellor would be his 'main choice' in the next cabinet. The four main Cabinet positions are announced today - foreign secretary, home secretary, chancellor and defence - with the rest to follow on Monday.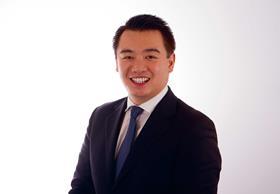 The House of Commons will have several new solicitor MPs. Conservative Alan Mak (pictured left), formerly with magic circle firm Clifford Chance, was elected in the safe Conservative seat of Havant, with 51% of the vote.
Will Quince, from Thompson Smith and Puxon Solicitors, unseated long-serving Liberal Democrat Bob Russell for the Conservatives in Colchester. Jo Stevens, a director at trade union firm Thompsons, defeated Liberal Democrat whip Jenny Willott in Cardiff Central. Trade union solicitor Richard Burgon won Leeds East with a majority of more than 20,000.
Alberto Costa, a former TSol solicitor, secured the safe Conservative seat of South Leicestershire.
In Wolverhampton South West, former Thompsons solicitor Rob Marris regained the seat he won for Labour back in 2001, having lost to the Conservatives at the last election.
Former director of public prosecutions and chief of the CPS Keir Starmer won as expected in the safe Labour seat of Holborn and St Pancras.