An in-house solicitor at banking giant Santander has been honoured by the Queen for his work during the pandemic.
John Collins, chief legal and regulatory officer at Santander UK, was awarded an OBE in the Queen's Birthday Honours List this month in recognition for his services to financial services during Covid.
Collins studied at the University of Hull. He then worked for a year in London while, at the same, studying by distance learning before attending the College of Law in York. He returned to London a trainee lawyer in 1990. Prior to joining Santander, he was general counsel at RBS.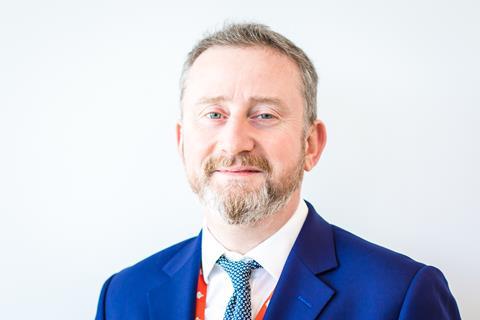 As well as being on the board of the Santander Foundation, which supports vulnerable people in the community, Collins is the executive sponsor of the Santander social mobility committee. He was recently appointed to the government-backed socio-economic taskforce, run by the City of London Corporation, to help boost socio-economic diversity at senior levels within professional and financial services. He also chairs the UK Finance economic crime product and service board.
At Santander, Collins leads a group of disciplinary teams totalling around 500 people across legal, compliance, regulatory affairs, governance and financial crime.
Commenting on his OBE, Collins said: 'I am privileged to accept this honour as the public face of Santander. This is recognition of the spirit of who we are – by coming together like never before and adapting to this huge shock in how we live our lives, our teams worked tirelessly throughout the pandemic to innovate and to be there for those most in need of support from the financial services industry. I see this award as recognition of the tireless efforts made across all teams in the bank and want to dedicate it to my colleagues.'