Operating profit at listed international firm Ince has fallen by almost 60% following a 'difficult' year blighted by travel restrictions and the suspension of insolvency litigation.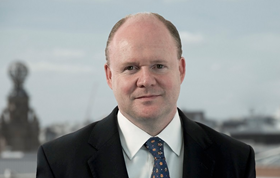 Results for the year ended 31 March 2021 released today show operating profit down 59% to £3.1m, while diluted earnings per share fell by 96% to 0.5p. Global revenue from continuing activities grew by 4% to £100.2m, but UK revenue fell by 5% to £58.7m.
The firm cited two major non-underlying items relating to the scaling back of its London office and settlements with former partners. Operating profit before non-underling items stands at £9.2m – the same as last year – while adjusted diluted earnings per share stand at 8.1p, 45% lower than 2020.
Ince said the last year has been 'difficult' and the closure of its London office has 'undoubtedly hindered' existing client relationships and the pursuit of new work. Chief executive Adrian Biles told the Gazette that travel restrictions had proved a 'hidden disadvantage' to the UK business, which relies on international collaboration with global clients.
Biles also cited restrictions imposed by the government on insolvency cases, which limited its dispute resolution work. 'I do think we'll get that money back when the insolvency courts open back up in September – providing they do,' he said.
Ince has downsized its London premises, deciding not to re-open one of the two floors it occupies in Aldgate Tower. However, it says it intends to expand the group through further lateral hires and will 'keep an eye open' for acquisitions.
The group has also announced management changes, with chairman David Furst due to step down in September. Simon Howard, a co-director since 2017, will take over. Freshfields' former global finance chief, Laurence Milsted, has been appointed a non-executive director.
Ince claimed £1.5m through the UK government's job retention scheme, although this was gradually reduced from October onwards and ceased from 31 March 2021. The group also removed 47 roles during the year, saving £1.2 million.
A dividend will be declared with next half-year results.
Shares in Ince Group slipped 5.5% to 66.7p on the announcement.