Profits at listed firm Keystone have flattened but shares climbed to an all-time high today as the board proposes a final dividend of 10.6p.
In results for the year ending 31 January 2021 posted today, Keystone Law Group reported pre-tax profits up slightly from £5.2m to £5.4m on revenues up 10.9% to £55m. The business maintained a 'robust', debt-free cash position of £7.4m.
Keystone, which suspended dividends when the pandemic first hit, proposed a final dividend of 10.6p per share, 'in light of the strength of the second half performance and taking into account the strength of the balance sheet'.
Recruitment remained 'robust', according to the financial statement, with qualified new applicants increasing by 6% to 253, and lawyers 'have continued to grow their practices despite Covid-19 having a negative effect on client demand,'.
Chief executive James Knight said: 'The nature of Keystone's business model, whereby our 350+ lawyers were all well acquainted with remote working when lockdown began, has undoubtedly made it easier for the firm to remain 100% operationally efficient since March 2020. Nevertheless, I am extremely proud of what the firm and our people have achieved in the last year, not just for maintaining that efficiency but also for delivering solid growth.'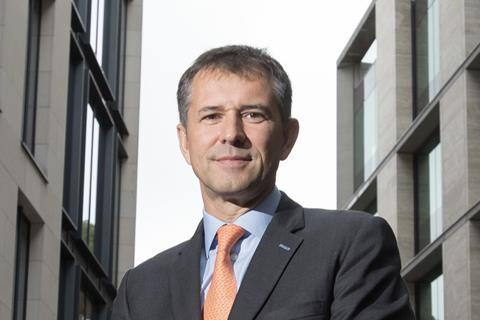 Knight added that the pandemic has shown that lawyers can deliver 'a far better service if they are given flexibility and autonomy while enjoying a better work-life balance'.
Shares in Keystone rose to an 684p following this morning's announcement. They have climbed significantly in the past 12 months, after falling to 390p when the first lockdown was announced in March 2020.
Yesterday, City firm Mishcon de Reya confirmed plans to float. In a long expected announcement, Mishcon said it has mandated investment bank J.P. Morgan Cazenove to advise on the 'possible float on the London Stock Exchange'. Subject to market conditions, this could take place in the fourth quarter of 2021.
Just six law firms have listed on their own in the UK since shares sales became possible under the Legal Services Act.