An influential group of MPs has urged the government to consider the wider consequences of legal aid reforms when it reviews the impact legal aid reforms next year.
The justice select committee wrote this week to lord chancellor David Lidington setting out its expectations for the review of reforms implemented almost five years ago through the Legal Aid, Sentencing and Punishment of Offenders Act (LASPO).
The Ministry of Justice announced in October that it will complete the long-awaited review by next summer, and is expected to examine changes to the scope of legal aid, adjustments to fees for various types of work and amendments to the rules on financial eligibility.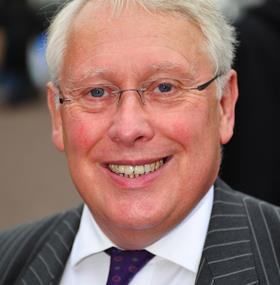 Justice committee chair Bob Neill (pictured) suggested the summer's Supreme Court judgment on employment tribunal fees, which stressed that access to justice was a constitutional right, had changed the parameters.
'We would urge you to also consider the impact of the reforms on access to justice as a constitutional right and the rule of law more generally,' said Neill. 'The Supreme Court also highlighted that, to remain lawful, a financial impediment to the right of access to justice must be reasonably affordable to households on low to middle incomes; this consideration may well be relevant to the assessment of the LASPO reforms to means-testing for civil legal aid.'
The committee said confidence in the review would be enhanced by the appointment of a steering group drawn from a wide range of external stakeholders. This group should be independent and able to contribute to any conclusions and recommendations the review might make.
The letter acknowledges that analysing the cost and benefits of LASPO reforms may be challenging, and hard statistical data on the economic case for legal aid is elusive, but the review should take information from across different sectors which can highlight the wider savings.
The committee says that when it previously looked at the impact of LASPO in March 2015, the government's response made no concessions on any of the issues raised.
While MPs congratulated the government on the recent removal of the five-year time limit on evidence of domestic abuse, Neill notes most of the concerns from two years ago have not been addressed and some problems have worsened.
Announcing the review, justice minister Dominic Raab said maintaining access to justice continues to be at the heart of reforms and the government is focusing legal aid resources on those who most need help.