A former employee of a leading defendant law firm has been jailed for four years for 15 sexual offences involving children.
Laurence Ives, 55, who is not a solicitor, appeared at Basildon Crown Court last week and admitted all offences. He was charged with distributing an indecent photograph of a child, arranging or facilitating commission of a child sex offence, causing or inciting a child to engage in sexual activity attempting to case a child to watch a sexual act, two counts of making indecent photographs of a child and 10 counts of attempting to cause a child to engage in sexual activity.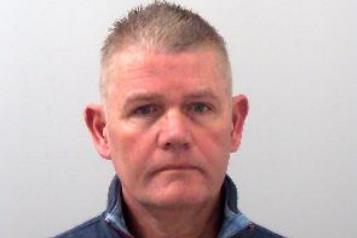 Ives, who was head of business development at national firm Plexus Law, was arrested after a search of his Essex home in 2018 and seizure of computer devices. Investigators found more than 6,000 indecent images of children, with almost 1,500 of these being considered the most explicit type of images, classified as category A, along with evidence that Ives had been engaging in sexual chat with children as far back as 2010.
Essex Police detective constable Nick Riley, who led the investigation, said: 'Laurence Ives was a predator who used social media to engage in sexual chat online with children as young as 12 years old. He preyed on young vulnerable people, grooming them online for his own sexual gratification.'
Ives will be placed on the sex offender register for 10 years and will also be the subject of a sexual harm prevention order for 10 years.
In a statement, Plexus Law said it had dismissed Ives with immediate effect on learning of the charges and guilty plea.
The statement added: 'The nature of these crimes is abhorrent, and our thoughts are with anyone who has suffered or been affected by such offences. Whilst the firm has not been approached by the statutory authorities, we unreservedly offer any support they may require. His crimes are in no way related to the firm or his work here. He was not a solicitor and did not handle any work undertaken on our clients' behalf. We have nevertheless reported the matter to the SRA.'
The firm stated that in reference to local press coverage referring to supportive statements made by 'colleagues', no statements had been provided by Plexus or its members at any time.