A Leeds-based practice has become the first law firm to win an award from the Queen for international trade, highlighting the potential of the overseas market for small and medium-sized businesses.
Commercial firm Shulmans LLP has received a Queen's Award for Enterprise, an annual prize for companies which excel in international trade, innovation, sustainable development or social mobility. The firm was recognised for its expertise in international cases and the depth of its global connections.
Shulmans is a member of Interlegal, a network of independent law firms spanning 45 countries, and has worked with the Ghana International Bank and second-tier financial institutions around the world. In 2017, it hosted an event in Leeds attended by 40 countries to encourage the export of English legal services.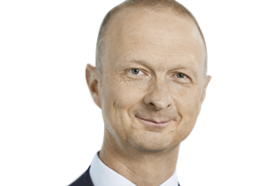 Of the 220 businesses recognised by the scheme this year Shulmans is the only law firm, and the Gazette understands that it is the first solicitors practice to win a prize since the programme was created in 1966.
Jim Wright, an employment law partner at Shulmans, said he hoped the award would make services businesses realise that exporting is a viable form of expansion. 'It might be the spark that leads other law firms to see that international work really can be an engine of growth even if you are not a magic circle firm or even a London firm,' he said.
Meanwhile Atkin Chambers, a commercial barristers' set, won its second Queen's Enterprise Award for international trade this year. Chief executive and director of clerking David Barnes said: 'The vast majority of chambers' members regard working on international disputes – whether argued in London or overseas dispute resolution centres – as a significant part of their practices. The continuing demand globally is a reflection of the enduring value of the specialist knowledge and skills that English barristers offer.'