Business information giant Thomson Reuters has moved into digital courts administration by announcing the acquisition of UK startup Caselines, the supplier of evidence-management systems for the Crown court and courts in several overseas jurisdictions. Caselines' software, which creates digital evidence bundles accessible through the cloud, is also used by the Solicitors Disciplinary Tribunal and several local authorities.
No financial details of the acquisition were disclosed. Caselines was originally developed by Netmaster Solutions Limited, a 20-year-old venture set up by IT consultant Paul Sachs. Its Crown court implementation was regarded as a rare success story for courts service IT and the system was subsequently implemented by the Dubai International Finance Centre courts in the UAE.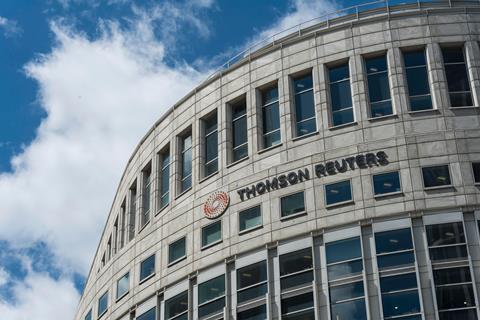 In the past few years the company has concentrated its attention on North American jurisdictions, a move likely to be facilitated by listing on the Toronto and New York stock exchanges. Caselines today announced a deal with the Canadian province of Ontario to provide the system in civil, criminal and family courts.
Thomson Reuters, meanwhile, scents growing opportunities in the move to digital working prompted by the pandemic. 'The Covid-19 pandemic is driving the courts to expedite their transition to the digital era,' said Stephen Rubley, president of the government segment of Thomson Reuters. 'The CaseLines platform enables the courts to operate in a faster, more efficient manner, helping people get the justice they deserve. By developing new technologies and capabilities, of which we are at the forefront, our aim is to support our customers in creating an increasingly accessible justice system for all.'
Cavendish Corporate Finance, which advised on the deal, estimates that the global market in digital evidence management will reach $8.4bn by 2024. The US has this year allocated nearly 10% of its entire budget to IT.
Sachs, who remains with the company as chief technology officer, commented: 'In Thomson Reuters we found a strategic buyer that shares our commitment to delivering a step change in the efficient delivery of justice. We have a proven record of enabling the courts' digital transformation in the UK. We are optimistic that with Thomson Reuters' global footprint we will be able to help courts around the world continue to operate effectively and efficiently into the future.'