The College of Legal Practice, a self-styled disruptor of legal training, has today disclosed its course prices for SQE preparation as competition hots up among law schools for a slice of what will be a lucrative market.
The college has designed a range of virtual programmes, including a SQE1 preparation course costing £1,800 and a SQE2 preparation course costing £2,300. These are two of three core learning areas, the other comprising legal skills modules, which can be taken in isolation or grouped together as part of a Master of Laws (LLM) in Legal Practice. The SQE programmes are available as a 12-week full-time course or a 20-week part-time course.
The subsidiary of Australasia's foremost legal education provider gave notice in 2019 that it planned to 'uberise' solicitor training in England and Wales by providing fully digitalised SQE courses.
Giles Proctor, chief executive, told the Gazette last week that the courses are designed for online delivery and incorporate lectures, practice questions, one-to-one supervision and group workshops. 'We don't have any campuses or buildings to maintain and we don't have a big academic staff to maintain full-time. It's an interesting model,' Proctor said.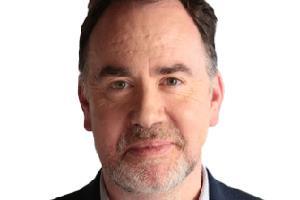 The college's offering is one of the cheapest to be announced so far as law schools prepare for the new Solicitors Qualifying Exam. Last year, US legal education giant Barbri unveiled a preparation course for £6,000. Meanwhile, QLTS School will prepare students, paralegals, apprentices and foreign qualified lawyers for both parts of the exam for between £3,000 and £4,900.
At the other end of the market, the University of Law has developed an LLM Legal Practice course costing between £12,000 and £16,500. The LLM – which will prepare students for both elements of the SQE – will eventually replace the Legal Practice Course, which costs between £12,900 and £17,500. Rival BPP has yet to publish details of its SQE courses.
Fears are growing that the SQE will create a two-tier profession, with wealthier students opting for more expensive courses.