Magic circle firm Linklaters has announced a 10% rise in partner profits, after profitability dipped in 2019/20 as a result of the pandemic.
According to figures for the year ended 30 April 2021, pre-tax profit is up by 12.2% at £815.3m, while profit per equity partner (PEP) has grown by 9.9% to £1.77m. Profit per all partners – including those who are salaried – stands at £1.71m, which is 9.6% higher than in 2020. Meanwhile, recorded income has crept up by 2.1% to £1.67bn.
Linklaters did not use government financial support packages during the pandemic and lockdowns.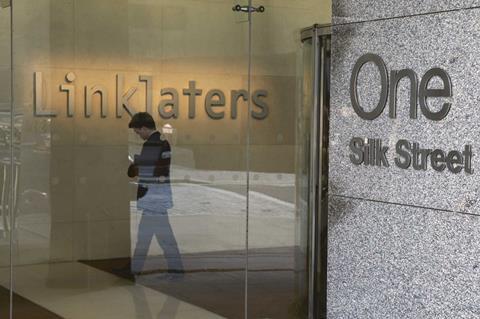 Paul Lewis, Linklaters' firmwide managing partner, said: 'Despite the uncertain backdrop of the last year, we are pleased to report a very strong set of financial results.
'The world is evolving at pace, catalysed by the effects of the pandemic. Climate, technology and data are just some of the globe-spanning topics that will define the next decade and beyond. Leading businesses need advice from a leading global law firm, capable of providing top quality service consistently across multiple jurisdictions. We are committed to ensuring that Linklaters continues to be that firm.'
All the magic circle firms apart from Slaughter and May have now published their results. Allen & Overy, Clifford Chance and Freshfields reported PEP of £1.9m, £1.85m and £1.91m respectively.