Gateley is set to post full-year revenues of more than £100m, nearly four years after becoming the first UK law firm to go public in its own right. Fresh acquisitions are also in its sights.
In a trading statement, the top 50 commercial outfit said it also expects higher profits after a strong second-half performance.
Gateley expects to report revenue for the year ended 30 April of not less than £102m, up from £86.1m in 2018, underlying profits (adjusted EBITDA) of not less than £19m (£16.5m) and profit after tax of not less than £13m (£11.8m).
'The group has recorded organic and acquisitive growth across all of its segmental reporting lines, reflecting Gateley's strength in depth and the benefits of continued, focused investment,' the firm said.
Gateley said its acquisition pipeline 'remains strong', as total staff numbers approach 1,000.
Michael Ward, chief executive, said: 'I am delighted that the business has broken the £100m turnover barrier for the first time and delivered another excellent performance. Our national reach, built on our already well balanced business, creates further exciting opportunities for future expansion.'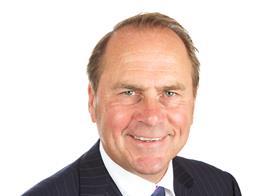 The firm's shares dipped nearly 3% in morning trading to 165.5p. Gateley will report its audited full-year results on 16 July.