Listed City firm Rosenblatt has experienced 'no change' in work flow since switching to remote working, but has postponed a decision on paying an interim dividend till May.
AIM-listed parent company RBG Holdings announced in a trading update this morning that it will announce full-year results for calendar 2019 on 21 April. The London and Manchester offices have shut and all of the group's 96 staff and directors are working at normal capacity from home.
Trading performance remains 'in line' with the pre-close trading update issued on 24 January, when RBG forecast performance 'significantly ahead' of 2018.
The group has a 'sound' balance sheet, with cash of £700,000 at 31 March 2020 and no debt. Cash collections remain as forecast.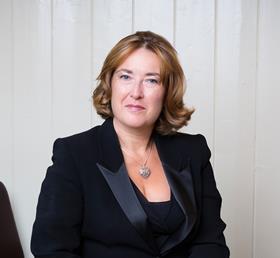 At Rosenblatt, workflows since the general election in December have been 'strong'. Since moving to remote working, 'the firm has seen no change in existing instructions with work proceeding as planned across all practice areas', it added. 'Furthermore, Rosenblatt has received new instructions as a result of client need for financial restructuring and employment-related issues. As such, the group is not experiencing an impact to trading.'
The group's other business, corporate finance outfit Convex Capital, has a 'strong pipeline' of transactions, but the lockdown has the potential to delay completion in some cases, RBG said.
The company previously announced an interim dividend of 3p per share for the second half of 2019. But the group said it has delayed a decision on paying this until May.
Nicola Foulston, CEO, RBG Holdings, said: "As for everyone, COVID-19 has been a challenge. The group has a sound balance sheet, and while we are carefully monitoring the situation, we are confident that the company will come through the present situation in a strong position.'