One of the biggest names in merchant banking has joined the legal funding market with the acquisition of a funder.
Close Brothers Group confirmed this month that it had completed the acquisition of Salisbury-based Novitas Loans Limited.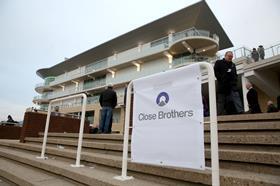 The firm will become part of Close Brothers invoice finance rentals division and will retain all staff, including the senior management team.
The details of the deal were not disclosed, but in half-year results announced in March, Close Brothers said it had agreed to acquire a specialist provider of secured finance to law firms and their clients. This target had a loan book of £32.7m and the total consideration for the acquisition was up to £31m, satisfied through a combination of shares and cash.
Close Brothers, which posted pre-tax profits of £131.4m for the six months ending 31 January 2017, describes itself as a group focused on building 'leading positions' in the specialist markets in which it operates.
It is expected by the company the legal funding sector will grow where growing strains on cash flow are becoming an increasing impediment to accessing legal services.
David Thomson, chief executive of Close Brothers invoice finance and rentals division, said: 'We are committed to growing our market-leading working capital funding proposition both organically and with selective and high-quality acquisitions.'
'The acquisition of Novitas fits perfectly with this strategy and we are looking forward to working with a strong team of people in an area where we anticipate a strong growth trajectory.'
Close Brothers already offers professional indemnity funding, VAT loans and practice loans to the legal sector, and its input is expected to increase Novitas' existing loan book.
Jason Reeve, managing director of Novitas, added: 'The company's experience and approach to doing business complements ours and I know our clients will benefit from the stable funding and lending expertise that Close Brothers brings.
'We are looking forward to exciting times ahead as we scale up both within the Salisbury area and around the country.'