London firm Mishcon de Reya has created a £150m litigation funding arm in partnership with a third-party funder, as City firms experiment with new ways of financing large disputes.
MDR Solutions I will fund litigation and arbitration cases for Mishcon de Reya's clients, including complex fraud cases, intellectual property disputes, group litigation, and asset recoveries. Harbour – which describes itself as the largest privately-owned litigation and arbitration funder in the world – has committed £150m to the venture, while Mishcon has contributed an undisclosed sum which will be drawn down as needed.
The funding unit will be operationally separate to the law firm itself, and will be responsible for assessing and investing in prospective cases originated by Mishcon de Reya. It will use 'sophisticated data science' to help decide which cases to invest in, as well as human analysis.
Executive chairperson of the Mishcon de Reya Group Kevin Gold said: 'It is critical that we have the right structures and support in place to meet the developing needs of our growing client base and to realise our ambition to become one of the leading complex disputes practices internationally.
'For some time, we have been assessing the litigation funding market and exploring potential opportunities. Creating a strategic partnership with Harbour enables us to deliver on our objectives with one of the most respected litigation funders in the world. We hope that MDR Solutions I is the first of a series of similar ventures in the future.'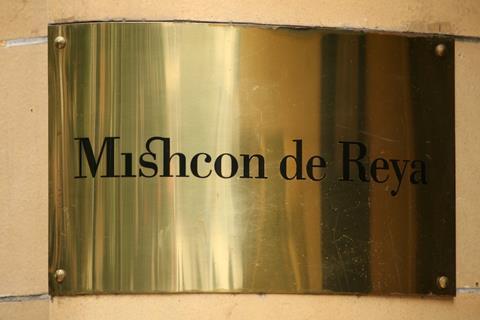 Martin Tonnby, founder and chief executive of Harbour, added that there is growing demand for litigation funding. 'Our future commitment to the firm is based on the depth of our relationship, their track record and our ongoing belief in their litigation and arbitration capabilities. The scale of our investment reflects this.'
A number of City firms have established litigation funding units in recent months. In August 2020, DLA Piper teamed up with two third-party funders to help clients pursue cases that would otherwise be too expensive, while PGMBM secured a £45m investment in March from North Wall Capital. In its annual report published this week, listed firm Gateley said it is currently in discussions regarding a litigation funding facility of up to £20m.
Litigation funding's growing popularity appears to be linked to the rise of class action lawsuits and a series of judgments in favour of mass action. Most recently, a lawsuit against Mastercard brought on behalf of 46 million consumers was certified to proceed to trial, after originally being dismissed by the Competition Appeal Tribunal.
However, commentators have raised conflict of interest concerns about exclusive partnerships between law firms and third-party funders, arguing that clients do not have the chance to shop around for the best funding deals.
Mishcon de Reya is believed to be preparing for a stock market float. In April, the firm announced that it had mandated investment bank J.P. Morgan Cazenove to advise on a possible IPO which could take place this year. While the firm refused to speculate, national media estimated that an offering could value the firm at around £750m.