The government today fired the starting gun on reforms that will overhaul the personal injury sector – and put specialist firms under threat.
The Ministry of Justice unveiled a beefed-up Civil Liability Bill, which will contain not only reforms to whiplash claims but also changes to the way the discount rate applied to personal injury settlements is calculated.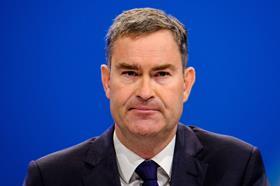 Both measures had been mooted by previous administrations, and today's announcement shows justice secretary David Gauke has no intention of watering down those plans.
Gauke pledged that motorists will save an average of £35 from their car insurance premiums as the 'unacceptably high' number of whiplash claims is reduced.
'The number of whiplash claims has been too high for too long, and is symptomatic of a wider compensation culture,' said Gauke. 'We are putting this right through this important legislation, ensuring whiplash claims are no longer an easy payday and that money can be put back in the pockets of millions of law-abiding motorists.'
Measures affecting RTA claims are largely the same as those in the Prisons and Courts Bill, killed by last year's general election. Fixed amounts will be set for compensating whiplash claims, and seeking or offering to settle whiplash claims without medical evidence will be banned.
Assuming the fixed amounts are significantly lower than currently awarded by the court, this is likely to effectively remove law firms from the system. This would be compounded by the expected increase in the small claims limit to £5,000 – not included in the bill as it does not require primary legislation – which would mean the vast majority of claims are not subject to recoverable costs.
Today's announcement does not mention an implementation date, but justice officials have indicated that the reforms will be ready to come into force by April 2019.
The inclusion of measures affecting the discount rate follows reforms proposed by former lord chancellor David Lidington last September.
The government intends to set the rate with reference to 'low risk' rather than 'very low risk' investments, meaning a larger percentage can be deducted on the assumption of higher interest rates. The rate will be reviewed every three years with an independent expert panel chaired by the government actuary advising the lord chancellor on the rate.
The MoJ has been under pressure to act after then lord chancellor Liz Truss, working on the basis that claimants were making a negligible amount from investments, changed the rate in February 2017 from a discount of 2.5% to a top-up of 0.75%.
The announcement prompted enthusiastic welcomes from insurers and warnings from the claimant sector about victims missing out on full compensation.
Law Society president Joe Egan said the MoJ proposals for whiplash severely restrict the availability of legal advice and guidance to motorists who may, for example, have been the victim of another individual drink driving.
'This is a significant change to the present system where judges decide what compensation is to be awarded,' said Egan. 'There is a risk these new proposals will mean victims will receive far less than under current levels of compensation.'