Rapid on-site Covid tests have been rolled out across four more court centres, as lawyers are encouraged to attend in-person hearings to maximise productivity.
Leeds Combined Court, Leicester Crown Court, Reading Crown Court and Winchester Combined Court will offer rapid Covid-19 tests to all staff, judiciary, jurors, contractors, legal professionals, witness services, and professional court users who visit the site.
Rapid testing will also be offered to staff at Northampton County Court Business Centre, which is a back-office site that is not open to the public.
Lateral flow tests are now available at six court centres national wide, while home-tests are available to collect from Birmingham Crown Court, Croydon Combined Court, Liverpool Combined Court QEII, Snaresbrook Crown Court and Wolverhampton Combined Court.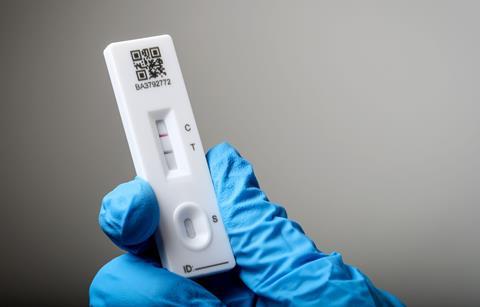 In a further batch of safety measures, fluid resistant surgical masks are to be supplied to lawyers in custody suites.
Kevin Sadler, acting chief executive of HMCTS, said: 'We are pleased to be working across government to roll-out on-site testing across four court sites. We plan to expand the availability of rapid testing to our court users, and to our staff, and we continue to encourage all to make use of the community testing facilities that are available.'
Last week, the lord chief justice encouraged a return to in-person hearings over the next few weeks, in order to 'maximise the throughput of work'.
In a message on courts recovery, Lord Burnett of Maldon said technology has 'many benefits' but can slow down work in some circumstances. 'Over the next few weeks and months as the number of people who have been vaccinated against Covid increases and restrictions begin to ease across England and Wales, it will be possible and desirable to increase attendance in person where it is safe and in the interests of justice. This will be important to maximise the throughput of work,' he said.