As the City's results season gets off to a bumper start, more firms are boosting their newly qualified solicitors' pay to over £100,000 and rolling out generous bonus schemes.
NQs at Macfarlanes will now be paid £90,000 plus an uncapped firmwide bonus – this year paid at almost 10% – on top of individual bonuses. 'Our expectation is that our newly qualified solicitors will earn in excess of £100k this financial year taking into account all elements of their package,' said the practice, which cut salaries to £80,000 last summer as a result of the pandemic. Macfarlanes is retaining 22 of its 25 trainees qualifying this September (88%).
Hogan Lovells NQs are also joining the six-figure salary club, following an annual pay review. The baseline salary for newly-qualified lawyers has been increased from £90,000 to £100,000 in London, and NQs are also eligible for performance related bonuses of up to 35%, meaning they can earn up to £135,000 a year.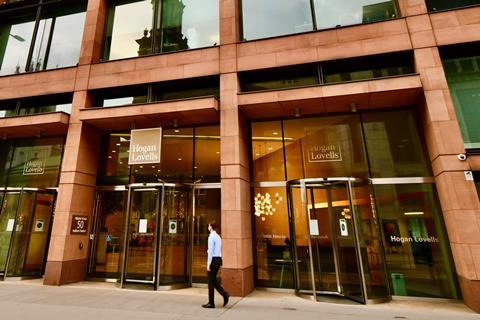 Meanwhile, at Simmons & Simmons NQs in London will receive £88,000 – up from £84,000 – and those based in Bristol will receive £56,000 up from £53,000.
Trainees are also in line for a pay rise. At Macfarlanes, first and second year trainees will see their salaries increase to £48,000 and £52,500 respectively, up from £44,000 and £49,000. Similarly, at Hogan Lovells the rates for trainees have increased to £47,500 (from £46,000) for first year trainees and £52,500 (from £51,000) for second year trainees in London.
The way in which a solicitor's performance is measured is also beginning to change. Pinsent Masons has updated its bonus scheme, abandoning its hours-based bonus targets. Lawyers will now be measured against the firm's 'four key metrics for success': trust among colleagues, trust among clients, impact on the environment and its community and conduct as a purpose-led organisation.
Jonathan Bond, director of HR & learning at the firm, said: 'Performance can no longer be defined by a volume of hours worked, and so by rewarding hard work and outcomes in a more sophisticated way we're empowering our people to put their energy into achieving the best outcomes for our clients and communities.'